HARMONIC BALANCER INSTALLATION TIPS
HARMONIC BALANCER INSTALLATION TIPS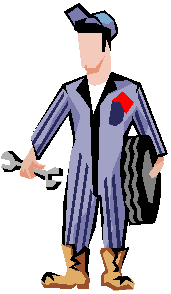 | | |
| --- | --- |
| | Innovative tool with multiple adapters installs and removes harmonic balancers quickly and easily without causing damage. |
| | Four heat-treated chrome moly inserts fit most popular engines including Chevrolet, Ford Mopar, KB Hemi, Pontiac, Oldsmobile and Buick. |
| | The CNC-machined tool provides a large contact area to keep the harmonic balancer perpendicular with the centerline of the crankshaft for bind-free action. |
| | roller thrust bearing allows drive nut to rotate freely so the balancer is pressed on or pulled off smoothly and evenly. |

S743 - Harmonic Balancer Installation and Removal Tool Kit
INSTALLATION TIPS
"Use a proper Puller & Installer"
The correct way to install a damper is to coat the crank snout and the ID of the hub with anti-seize compound and press the damper into place with a proper installation tool.
Many people are under the false impression that the crankshaft key is supposed to keep a vibration damper in place on the crankshaft snout. This is definitely NOT the case. The key is intended strictly to position the damper correctly during installation - it is the press fit between the damper Inside Diameter (ID) and crankshaft Outside Diameter (OD) and a grade 8 bolt properly torqued, that prevents the damper from spinning on the crank. Consequently, the ID of a damper should NEVER be honed to provide a slop fit. If a press fit is not maintained, a damper's effectiveness is minimized because it does not maintain firm contact with the crankshaft.